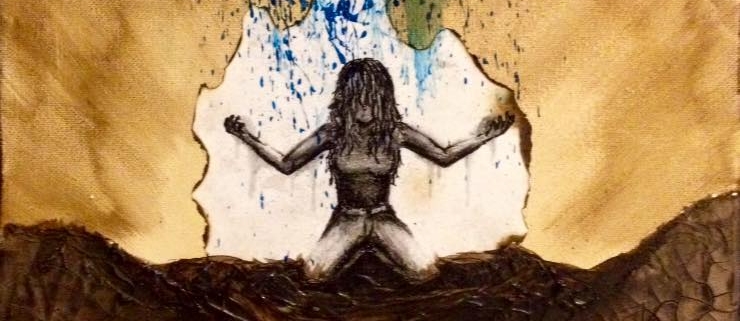 /
My love of the visual arts began late high school with my first self taught drawing course and my friend's infatuation with photography. After graduating high school, I got my Associate's degree in Fine Arts and in 2012 I married the love of my life. Shortly after, I started DCA Studio, sold some paintings, took a variety of photography gigs, and worked part-time while my husband worked full time and pursued a degree in Mechanical Engineering. During this time my husband and I had three beautiful children and grieved the loss of our firstborn son. God has been faithful to walk us through seasons of both sorrow and joy. Though it has often taken the back burner to the priorities in my life, art has always been a catalyst for healing and self-expression. I'm excited to continue pursing and developing the gifts that God has given me and hope that my art will also bring inspiration and joy to others as well.
Fun facts:

Before I discovered my affinity for fine art, I wanted to be an exotic animal trainer.
I enjoy ballroom dancing.
Music is a big inspiration to much of my art.
I have an extra rib.
I have recently discovered that I enjoy gardening and I don't kill every plant that I care for.
Examples of my art:
https://www.visualartsociety.org/wp-content/uploads/2023/06/12994587_10153997801982752_7197926193783631830_n-Autumn-Bauder.jpg
960
740
Keeney-Kennicutt
https://www.visualartsociety.org/wp-content/uploads/2021/10/logo-visual-art-02-banner-1024x312.png
Keeney-Kennicutt
2023-06-14 15:37:02
2023-06-14 15:38:41
Autumn Bauder