Our September member meeting is all about portraits! Join The Visual Art Society on September 12th for a wonderful class on the Art of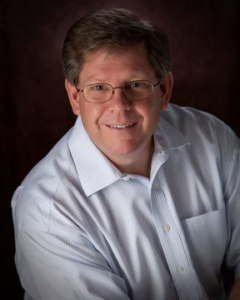 Posing taught by Master Photographer Mark Sykes. Mark will share with us some of his favorite poses, what to look for, how to instruct your subject and position them to look their best. He will show how to reduce those unwanted areas like a double chin, rounded belly and more. Mark has been professionally photographing people for almost 30 years, and will share with us some of his biggest tips he uses to make his clients look amazing. This will be a fun, and informative class that you will not want to miss.
5:00pm-5:30pm: Social time–meet everyone, catch up with friends while eating our pot luck dinner. Bring something to share!
5:30-6:30: Featured artist presentation & questions
About Mark
LINKS:
www.marksykes.com
FACEBOOK: @marksykesphotography
IG: marksykesphoto
Mark Sykes, M.Photog.Cr., CPP, began his career in 1994. Over the years, Mark has continued to grow and pursue his passion for professional photographing making himself one of the most sought after wedding and children's photographers in his area. After photographing over a 1000 weddings and nearly 2 decades of newborn and children's portraits, Mark found a new passion in creating extreme senior portraits. In 1999 he purchased his dream studio on 1.5 acres on the banks of Nantucket Lake in College Station and has invested years into creating a beautiful portrait park. Mark is a devoted father to his daughter Emily, 23, and his fur baby; Maggie. His other passions are planes, woodworking and cooking BBQ. He has developed his own line of BBQ rubs and sauce and after tons of great reviews, is now working on bringing them to market.
Awards and Recognition:
2020 Master Photographer
2019 Architecture Image of the Year
2019 Photographic Craftsman Recipient
2019 President Brazos Valley PPA Guild
2018 Brazos Valley PPA Photographer of the Year
2018 Brazos Valley PPA Professional Image of the Year
2018 President Brazos Valley PPA Guild
2018 Winner of 3 merited prints
2017 BVPPA Photographer of the Year
2017 V.P. Brazos Valley PPA Guild
2017 Winner of 3 merited prints and 1 Loan Print
2016 Winner of 3 merited prints