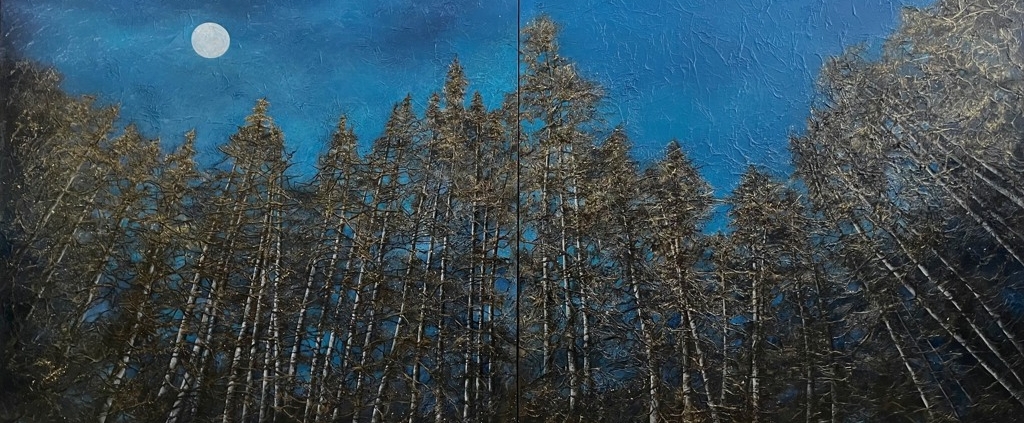 The Textured Landscape: Dec 9 – Dec 10, 2023
10am – 3pm
This 2-Day Acrylic Workshop by Houston artist, Christie Coker, encourages experimentation as you explore the creation of a landscape by layering paint on a textured surface. Whether the result is Realism or Abstraction, let nature be your muse and texture be your guide.
Photos by Michael G. Coker
More examples of Christie's work
Details
When: Saturday, Dec 9, 2023 10am – 3pm & Sunday, Dec 10, 2023 10am – 3pm
Where: Inside DEGALLERY, 930 N. Rosemary Dr., Bryan, TX
Cost: $195.00 ($175.00 for VAS members) For students 22 and younger, there is a $20 discount using the code RBMUU6ZT.
It is easy to become a member, just go HERE! We would love to have you!
Registration Closes: December 3, 2023. If you have problems registering, contact webmaster@visualartsociety.org.
Refreshments: Please bring your lunch. We will provide water, coffee and snacks.
Cancellation Policy
Because seats are limited, in order to receive a full refund, cancellation notice must be given at least 1 week (7 days) prior to the start of the workshop. Cancellations made less than 7 days prior to the start of the workshop will result in a full forfeiture of registration cost.
Supply List
Landscape Photographs
16" x 20" Canvas (2)
Acrylic Paint, Palette, Brushes (various sizes), Sea Sponge, etc.
Gesso
Gel Medium
Water Bowl
Paper Towels
Your choice of texturizing materials

Various Papers (Rice, Tissue, Newsprint, Magazine, etc.)
Fabric
Burlap
Cheesecloth
Yarn, String, etc.
Sand, Sawdust, etc.
Anything else that could create interesting texture and be adhered to canvas

About the Artist (Courtesy of

Voyage Houston

)
Christie Coker received a Bachelor of Science in Education with a specialization in Art from Lamar University. In addition to post-graduate hours in the field of art, she has also studied at the Glassell School in Houston and has participated in numerous art-related workshops.
After a successful career as a classroom art teacher, Coker worked as Curriculum Director for a local non-profit organization providing art enrichment for children in the greater Houston area.
Currently, Christie a full-time working artist. She has been represented by Archway Gallery since 2001 and has had affiliations with various art organizations since moving to the Houston area from Beaumont in 1995. Her work is included in private collections throughout the United States, Mexico, South America, and Europe.
Email: Christie@ChristieCoker.com
Website: www.ChristieCoker.com
Registration Form